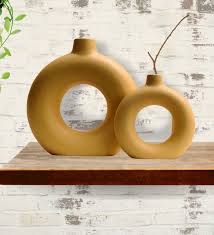 Demos are a way for members and class participants to further their skills. We aim to have 2 demos a month to help our community learn throwing methods not covered in traditional classes. If you have an item you would like to have demonstrated email creavastudio@gmail.com
During this demo, participants will be shown how to throw a donut vase. This technique originates in old world German pottery where the donut shape was used to make a circular spout, called a stirrup spout, to be hung from a saddle. You will be shown how to make and trim the donut shape. It can be used as the final form of your pot or cut apart to create more interesting assembled pieces.
Demos are free for students enrolled in a current class and studio members (this does not include firing members). The demos are also open to the general community, however there will be a small fee of $15 per participant.
Demos are not interactive. You are welcome to throw after the demo and the demonstrator will hang around for a while after for you to ask questions.